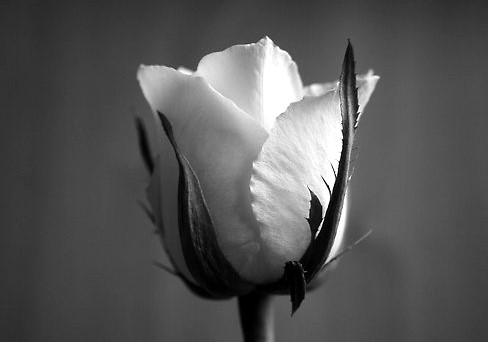 Missionary of Peace – Journey began with the distribution of the White Rose of Peace Card
The Missionary of Peace came about on account of Verona's distribution of "The White Rose Card" during the Iraq War when based in London. After receiving a guiding sign on the 18th December 2003 to promote World Peace and Forgiveness.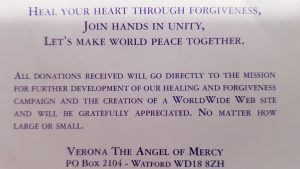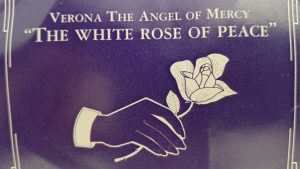 Verona would like to hear any stories from the original " The White Rose of Peace Card".  Launched in 2004 at the Dale Carnegie Flagship Programme skills for success in London.