Verona's vision for mankind to have a "Peace of heart". Reciting "A call for the greater existence of Mankind" & what inspired The White Rose of Peace Card.
Click on the Link below as Verona Pentony invited Speaker for AMAL Women's International Day 2022 recites her own words.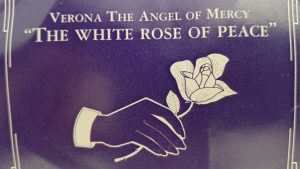 Verona gives insight into her personal journey of establishing The White Rose of Peace Card in 2003 during the Iraq War.  Now embedded within the Reflections Series.